In this article you will know how to create Pusher account and create an app in Pusher. Read this article to get started with Pusher and write you real time apps now.
Okay, lets get started
1. Get to https://pusher.com/ and click sign up.
2. After creating account, sign in.
3. Click create app
4. Enter your app's details such as app name, cluster name, choose your technology stack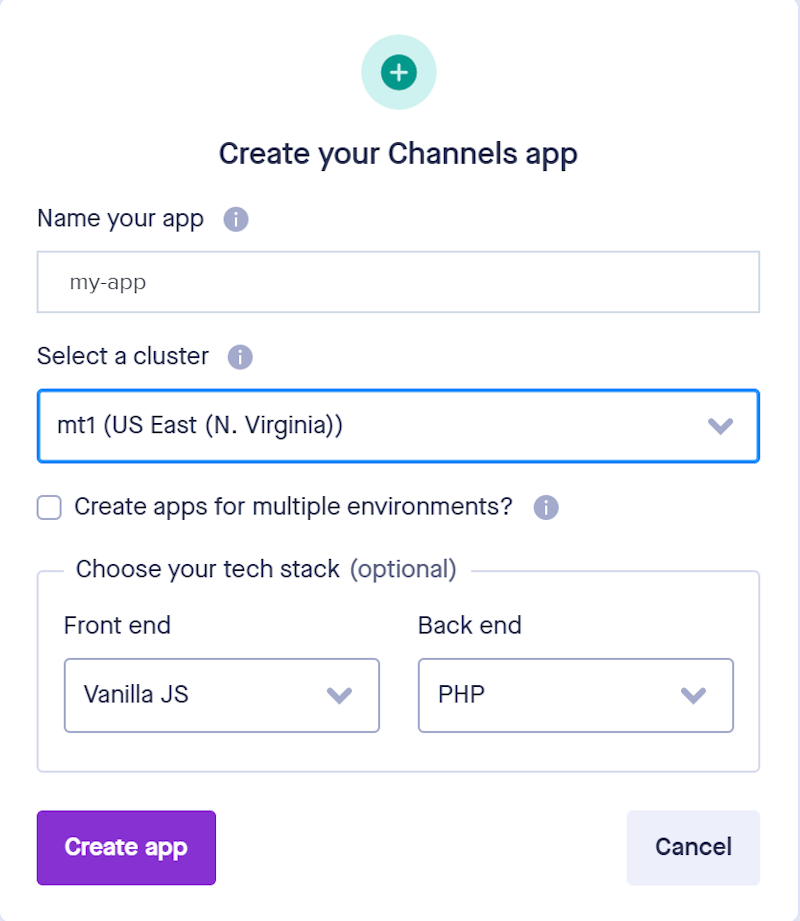 5. And your app is created.
6. You will get app details such as app id, app key etc from App link in Pusher dashboard.
Done.